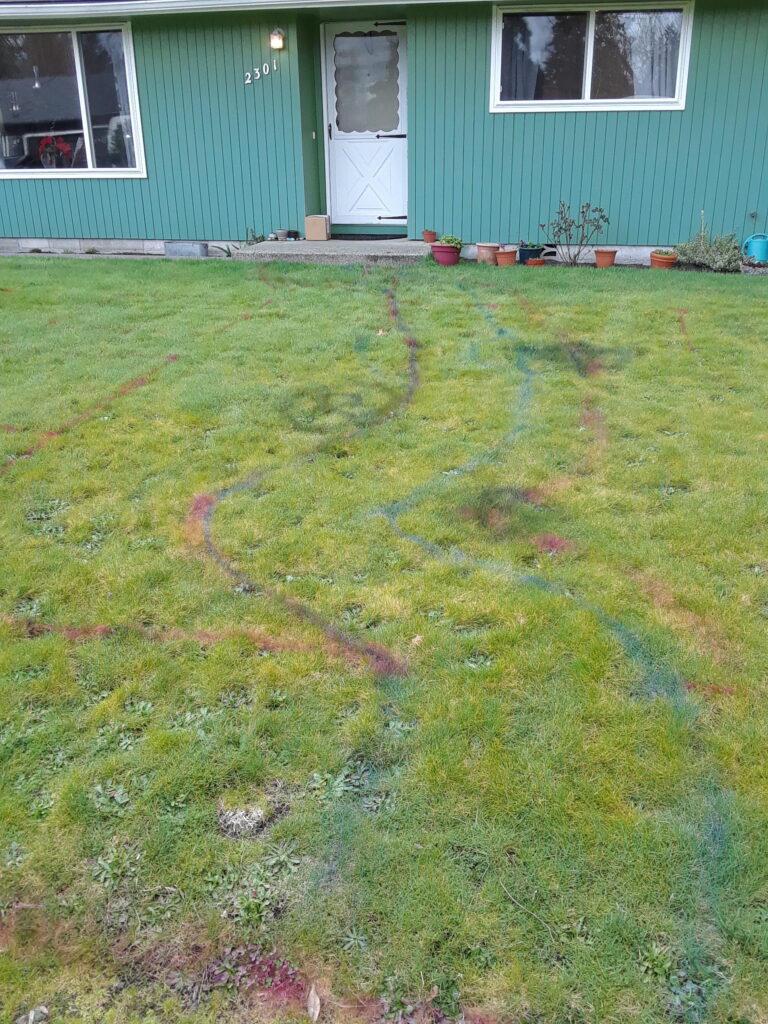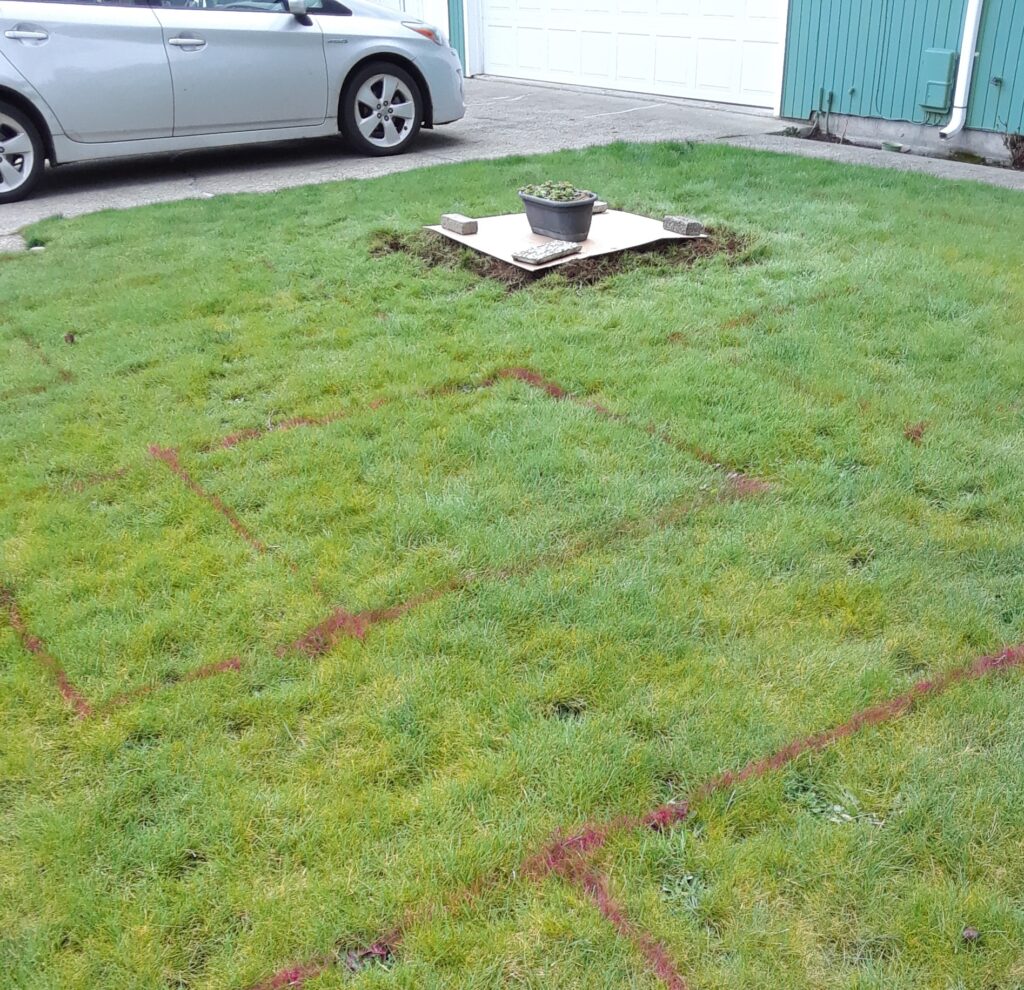 I spray-painted potential bed borders onto my front lawn about a week ago. Since I don't have
the guidance of a landscaping professional, as I'd hoped, I'm just jumping in with what I have for
ideas so far. My 4'x4′ cedar garden beds are waiting in the garage. I plan on going to home depot
for sand, to help me level the beds, and maybe some heavy-duty paper to set into the bed trenches,
and maybe some landscape fabric garden staples. I thought I had some staples, but I can't find
them.